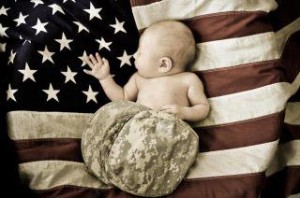 Please read this page in its entirety before clicking on the links to be taken to the appropriate forms for registration.
***Please feel free to black out any PII related items on the LES/ Pay Stub / DD-214. For example Social Security Number, Date of Birth, and Place of Birth. But please leave the name on them so we can verify who it             belongs to.***  
**Be sure to add osoamil.org email addresses to your approved email list or check your spam folder.  All communications from OSOAmil will be via email and are time sensitive.  OSOAmil is not responsible for missed emails or deadlines**
Our Programs are for Active Duty, Reserves (E-1 – E-8, O-1 personnel or spouse), Wounded Warriors, Veterans, First Responders (Law Enforcement, Firefighters, Paramedics) and their families.  OSOAmil will consider higher ranking service members on a case by case basis.   All required documents must be received prior to any assistance being granted.
Documents Needed:
ALL APPLICANTS MUST HAVE:
Fully completed OSOAmil Online Application (link will open in a new window/tab)

Command Verification Statement (select appropriate form and upload this into the online registration form)
Current LES/Pay Stub or DD214 (you will need to upload this in the online registration form)
Verification of Pregnancy – First Responder Families ONLY (letter from OBGYN)
Personal email address (govt email addresses will not currently accept all our emails)
ACTIVE DUTY AND RESERVISTS:
OSOAmil Online Application

Command Verification Statement (completed by E-8 or above within immediate Chain of Command or Family Readiness Officer)
Current LES (if reserve please explain your families current situation in the About Us section of the application and provide your LES)
Personal email address
WOUNDED WARRIORS:
 VETERANS:
OSOAmil Online Application 
Command Verification Statement (please have someone within VA complete this form if you are currently enrolled in their programs)
DD214
Please explain your current financial situation within the About Us section of the application.
FIRST RESPONDERS:
OSOAmil Online Application
Current Pay Stub/Proof of Employment with a Dept.
Verification of Pregnancy – (letter from OBGYN)
Personal Email Address
All applications must be filled out completely along with submitting the required forms (Command Verification and Current LES for Active Duty Service Members and Reserves.  Verification forms for Wounded Warriors and DD214 forms where needed).
If we do not receive all paperwork, your application will not be accepted and you will need to resubmit your application and forms.
***Please note: you must still be ACTIVE DUTY within the Armed Forces (Marines, Navy, Army, Air Force, Reserves, National Guard, Air Guard, Coast Guard), WOUNDED WARRIOR, VETERAN, or FIRST RESPONDER to qualify for assistance with our programs at the time of the shower or when assistance is given.***
OSOAmil is a non-profit organization. We reserve the right to refuse assistance to any person or persons regardless of their military or first responder service status and are not obligated to offer assistance.
***If you have received assistance from OSOAmil from any of our programs, you may still apply. Priority will be given to those families that have not received assistance from us first.***
If you are a Non-Profit or Social Service Agency and would like to nominate an expectant military mother please use this form.
For further assistance, please contact us at [email protected]
OSOAMIL showers are 100% participation. *amended 18 July 2018
If you have been invited to attend an event or placed on an event wait-list,
NO CHANGES
will be made
to that placement, unless made by OSOAMIL Staff.
If you request to be moved to a different event,
you will be removed from the shower lists and that will be considered as declining the invitation.
Our lists fill very quickly and families are placed into events or on wait-lists based on the
information THEY have provided to us.
If you or your spouse are unable to attend you forfeit any donations that may be offered at the
event. In addition, our events start promptly at the time given, please be sure to read all
information found on the Evite.
If you are late for the event you will forfeit any participation and donations offered at the event.
If you are in the hospital at the time of the shower the following is required in order to be
eligible to still receive any donations offered during the event.
– Hospital verification required. You may have the CHARGE NURSE contact Kimberly at 928-201-9335
prior to 1000 day of the shower.
– Your donations will need to be picked up by that Monday at 1200. No exceptions. If you are unable
to make it, you can send a friend with a letter and copy of your military ID and they may pick up
any donations for you.
If you or your spouse cannot attend, you may send a friend or family member to attend the event for
you, they must stay for the entire event.
Please send a letter with a copy of your military ID
with them to present at registration.
Military ID is required at check-in of all events and when picking up any donations. No exceptions
will be made.
If you do not show up to the event at all that you have been invited to and have no contact with
us, your command will be notified and you will not be eligible for any of the programs offered by
OSOAMIL.
Online Form – Registration Form
Contact Form Generator