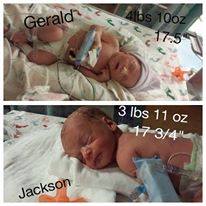 Emergency Assistance
Our Emergency Assistance Program is for families in a true emergency.  (Emergency Disaster, baby born weeks early, etc.)  We also accept referrals for this program directly from the command or other organizations.
Our Programs are for Active Duty, Reserves (E-1 – E-8, O-1 personnel or spouse we will consider higher ranking service members on a case by case basis), Wounded Warriors, Veterans and First Responders.   All required documents must be turned in prior to assistance being granted.
Documents Needed:
ALL APPLICANTS MUST HAVE:
Fully completed OSOAmil Emergency Assistance Application (link will open in a new window/tab)
Current LES or DD214 or Pay Stub (you will need to upload this in the online registration form)
Personal email address (govt email addresses will not currently accept all our emails)
OSOAmil is a non-profit organization. We reserve the right to refuse assistance to any person or persons regardless of their military or first responder service status and are not obligated to offer assistance.