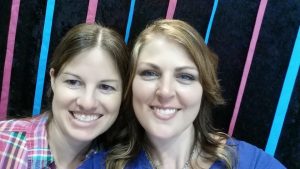 OSOAmil is looking for anyone wishing to volunteer their time and talents by supporting our military and their families. If you are looking for a fun and rewarding way to give back, please fill out the online volunteer application.
Here are ways you can help:
Collect donations for upcoming showers for example: diapers, wipes, baby shampoo/wash, bottles, teethers, pacifiers, bath tubs, wash cloths, clothing, socks, shoes and toys
Knit, monogram or sew handmade baby blankets, quilts, bibs, hats, booties, burp cloths for upcoming showers
Host a baby shower in your local city or base/post
Offer your professional services pro-bono
Help us wrap baby shower gifts at one of our wrapping parties
Assist the local baby shower coordinator by helping to secure donations, rentals, decorations or even assisting with set-up and clean-up
Assist with Fundraisers
Assist with Community Events
We are currently seeking volunteers for the following positions:

Shower Coordinator – Coordinate a shower in your local area.  A detailed Shower Coordinator list will be provided once approved.
Stork in a Bag Coordinator – Boots on the ground coordinator for a specific area to assist with baby items to approved moms in area. This is not a shower, just gift bags to moms.  A detailed Stork in a Bag Coordinator list will be provided once approved.
Day of Shower Volunteers – To help with decorations, set up, assisting families during the shower, clean up, and any other things needed.
PR/Media Assistant – Assists the PR/Media Dept with press releases and getting info out to the local communities via newspapers, TV and radio stations etc.
Donation Coordinator Assistant – Assists Donations Coordinator in contacting local and non-local businesses, organizations, churches, and community members about making donations for our upcoming events. A strict database will be kept by each assistant and they will be reporting back to the Donations Coordinator.
Expectant Mom Coordinator Assistant – Assists Expectant Mom Coordinator with compiling a list of all moms on assistance lists, conducts interviews with our expecting moms and reports back to the Expectant Mom Coordinator.
There are many ways to give back to our new and expecting military families. Contact 
[email protected]
 if you are interested in helping in any big or small way with Operation Showers of Appreciation or have any questions about volunteering.